Illinois Aging Network Alert May 07, 2020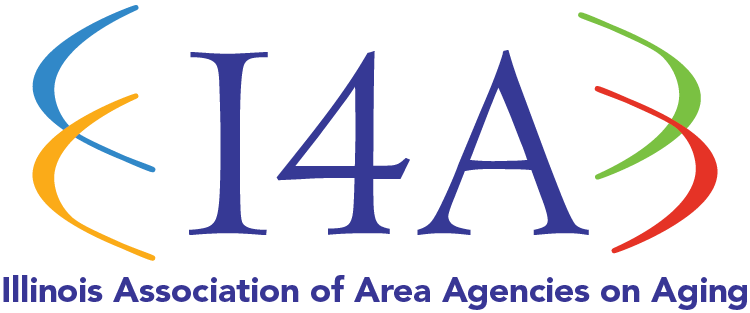 Illinois Aging Network Alert
May 07, 2020
ISSUE: The Illinois Long Term Care Ombudsman Program *A Vital Link to Residents of Long-Term Care Facilities*
Nursing homes account for 44% of coronavirus deaths in Illinois. Source: May 1, 2020 IDPH Long Term Care Facility Outbreaks COVID-19 Website.
CMS to Require Nursing Homes to Report Cases of COVID-19
In the spirit of the Centers for Medicare & Medicaid Services' (CMS) effort to increase transparency within nursing homes during the COVID-19 pandemic, CMS is proposing new requirements for long-term care facilities to report confirmed COVID-19 (or COVID-19 Persons under Investigation) cases among residents and staff.
CMS is reinforcing existing requirements under 42 C.F.R. § 483.80 that nursing homes must report cases of COVID-19 and potential outbreaks to State and Local health departments, and now CMS is adding the requirement that these facilities report suspected cases, confirmed cases, and deaths to the Centers for Disease Control and Prevention (CDC) in a standardized format with frequency determined by CMS and CDC (at least once a week). In addition to the COVID-19 case reports, nursing homes will be required to report information about ventilator capacity, protective equipment, staffing shortages, and access to COVID-19 testing for their residents.
Further, CMS will be requiring nursing homes to inform residents, their representatives, and families of those residing in facilities by 5 p.m. the next day when a case of COVID-19 is confirmed within the facility or when three or more residents or staff have symptoms within 72 hours of each other. As part of this requirement, the nursing homes must inform residents of mitigating actions being implemented to prevent or reduce the risk of transmission, including if normal operations in the nursing home will be altered. If nursing homes do not comply with these requirements, enforcement action will be taken by CMS.
Regional Ombudsman Programs are advocating on behalf of residents to ensure they receive proper care and their rights are protected as these CMS requirements are enforced. Residents of long- term care facilities are our most vulnerable population. Your support for the Illinois Long-Term Care Ombudsman Program is needed now more than ever!
For more information, contact Susan C. Real, Legislative Chair at 309-829-2065 ext. 1218