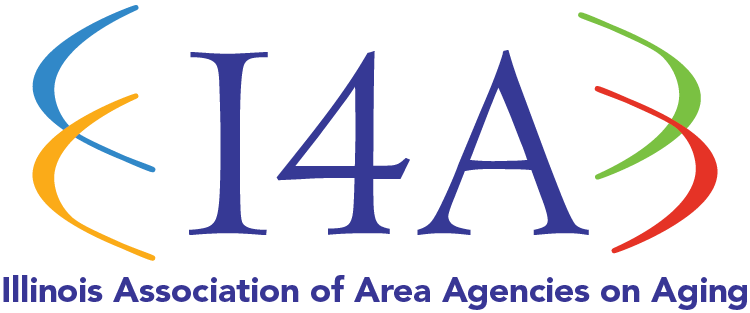 Illinois Aging Network Alert August 30, 2019
A report of the impact Area Agencies on Aging have on Illinois seniors.
VOTE YES TO FY 2020 OLDER AMERICANS ACT FUNDING!
Please vote YES to FY 2020 federal funding for Older Americans Act (OAA) and other aging programs within the Departments of Labor and Health and Human Services.
OAA Services Do Make a Difference. Funding for OAA programs and services is essential to the health and independence of millions of older adults and caregivers, including the 559,000 older adults and caregivers that are being served in Illinois – 21% of Illinois' total senior population. These OAA programs and services are funded through the U.S. Administration on Aging and delivered locally by Illinois area agencies on aging and our network of community providers. In Illinois, these services helped divert an estimated 183,903 older adults from long-term care facilities, resulting in an estimated $16.4 billion in cost savings (based on Genworth's 2018 Cost of Care Survey).
Please approve the House-passed FY 2020 OAA Funding Levels. We greatly appreciate that Congress adopted a Bipartisan Budget Agreement for fiscal years (FY) 2020 and 2021 to raise arbitrary federal budget caps. We now urge you adopt funding levels for OAA and other aging programs to address the need for essential community-based services for older adults and caregivers in every community across the country, as we rely on this foundational federal funding to carry out our mission. Specifically, we encourage you to pay special attention to OAA Title III-B Supportive Services programs. In Illinois, over 389,000 older adults received one-on-one assistance with Medicare Part D applications, and other benefit programs.
Please approve OAA Title III-B funding at $422 million! Please check out how Title III-B Supportive Services help older adults and caregivers across the country by clicking on this brief one-pager from the National Association of Area Agencies on Aging (n4a). We are happy to provide local Title III-B stories and data should you wish to learn more.
For more information, contact Susan C. Real, Legislative Chair (309-829-2065 ext. 218) or Joy Paeth, I4A President (618-222-2561).