Special Announcement from n4a
National Campaign Launches November 16
On November 16 we will launch a national campaign, in collaboration with the AARP Foundation, to spread the word about the growing problem of social isolation and loneliness affecting millions of older Americans. It is estimated that one in five adults over age 50 are affected by isolation, a problem that has been associated with higher rates of chronic disease, depression, dementia and death.
This topic will be the focus of the annual Eldercare Locator Home for the Holidays Campaign, developed to encourage discussion of important issues affecting older Americans at a time of the year when family and friends often gather together.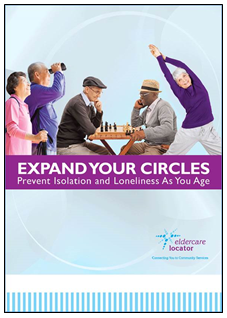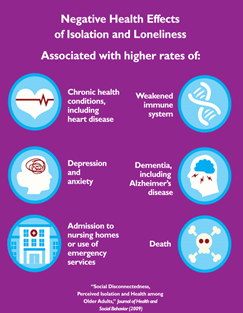 This year's campaign features a consumer brochure: "Expand Your Circles: Prevent Isolation and Loneliness As You Age" and a toolkit providing you with all of the resources you need to support the campaign in your community.
To help us better understand how the problem of social isolation and loneliness affects your clients and if you would like to participate in this campaign, please complete this very brief quick-poll: https://www.surveymonkey.com/r/V6CJH2F
Given the vital role of the Aging Network in providing crucial home and community-based services and supports for older Americans, AAAs are uniquely positioned to shine a light on this growing problem and to lead the way in finding solutions.
Please join us! If you would like to learn more about how you can participate, please contact n4a Communications Director Dallas Jamison at 202.872.0888 or This email address is being protected from spambots. You need JavaScript enabled to view it..